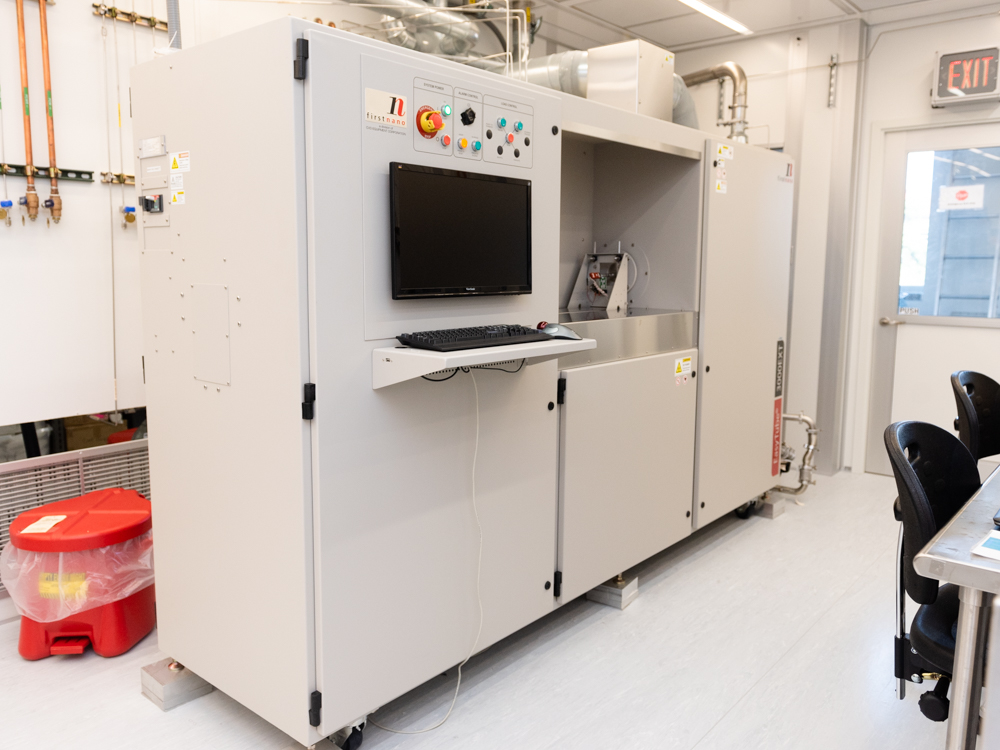 EasyTube 3000 EXT Chemical Vapor Deposition (CVD) System
Contact: Dr. Raluca Gearba
Email: gearba@austin.utexas.edu
Location: FNT 4.106
Equipment Type:
Cleanroom Instrumentation
Nano and Micro Fabrication
Plasma Etching and Material Growth
Information the Equipment Can Provide
The EasyTube 3000EXT Chemical Vapor Deposition (CVD) system is dedicated to synthesis of carbon-based materials. The system is designed for growing high quality epitaxial graphene on SiC, graphene on metal substrates and vertically aligned carbon nanotubes.
The system offers the possibility to expand the growth to other systems by adding up to four new gas lines and mass flow controllers. The system is also equipped with an EasyExhaust EE400 burn box (max temperature of 900°C) system for combustion of flammable gases, such as hydrogen.
System Characteristics:
Available gases: Argon, 1% methane in balanced Argon, ethylene and hydrogen; each gas line is equipped with individual mass flow controllers.
Water-cooled quartz process tube.
Three easily interchangeable process chambers
RF induction heating, >1700°C with graphite susceptor. The process temperature can be controlled within 2 degrees.
High- Vacuum pumping system (base pressure: <10-6 Torr).
Low pressure operation: 100mTorr to 500 Torr.
Graphite sample holders for three 5 x 10 mm substrates; both open and enclosed holders are available.
Fully automatic system and process controls. A Windows based PC running CVDWinPrC™ process control software provides a user interface, real-time process control, data logging, recipe generation and recipe editing. All safety interlocks are both hardwired and interfaced with CVDWinPrC™ software.
Fees and Policies
UT Users: $31/hour
Higher Education/State Agencies: $54/hour
Corporate/External Users: $46/hour
To become a new user of this facility, please read the Instrument Reservation Information page. If you are already a user you can make a reservation in FBS.
To become a user of this instrument you must first complete the Cleanroom Safety Class. Please contact the facility manager to schedule a training session.