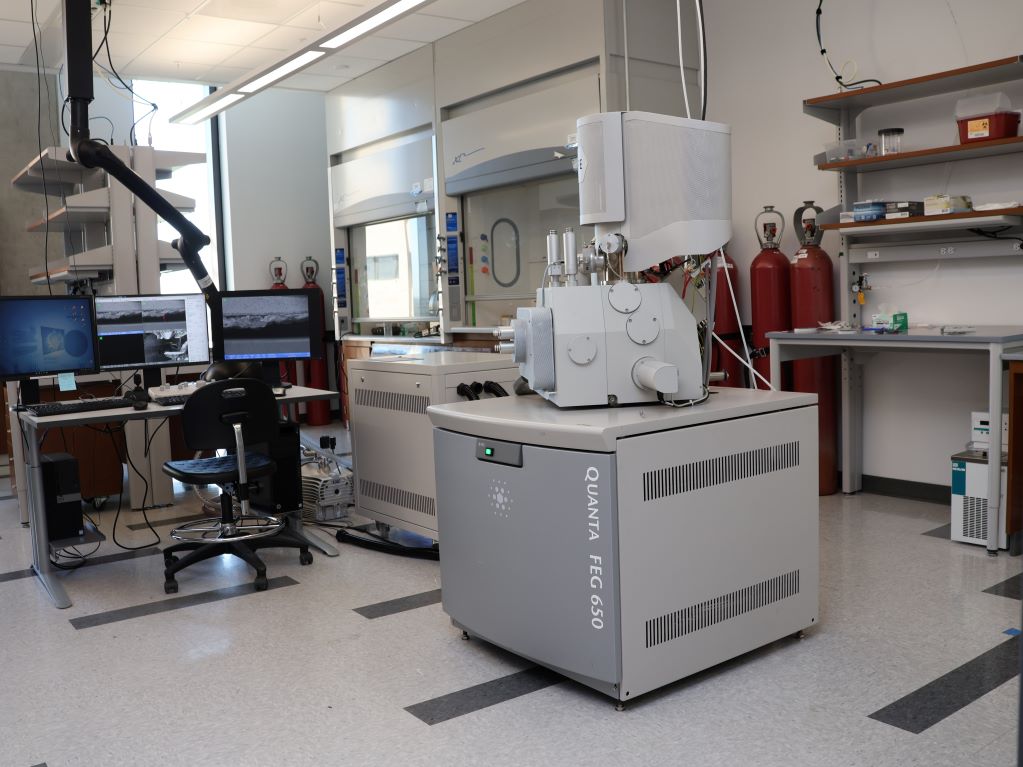 Equipment Type:
Electron Microscopy
Microscopy/Surface Analysis
Scanning Electron Microscopes (SEM)
Information the Equipment Can Provide
FEI Quanta 650 ESEMFEI Quanta 650 SEM features three imaging modes- high vacuum, low vacuum, and environmental SEM (ESEM), which enables charge-free imaging, and microanalysis of non-conductive specimens without preparation. Chemical analysis is available thanks to the equipped Bruker EDX system. It is also equipped with Quorum Cyro-stage to image the specimen in its "natural" hydrated state.
Fees and Policies
UT Users: $33/hour
Higher Education/State Agencies: $66/hour
Corporate/External Users: $66/hour
To become a new user of this facility, please read the Instrument Reservation Information page. If you are already a user you can make a reservation in FBS.