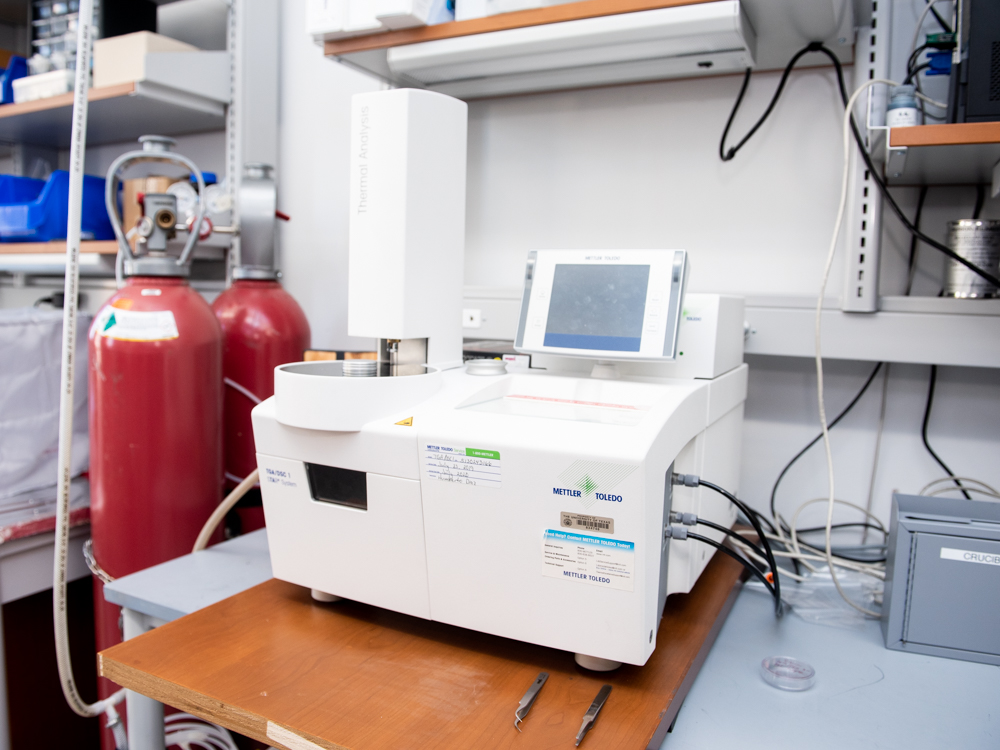 Mettler Thermogravimetric Analyzer, Model TGA/DSC 1
Contact: Dr. Hugo Celio
Email: hcelio@utexas.edu
Location: EER 6.636
Equipment Type:
Polymer Characterization
Information the Equipment Can Provide
The TGA/DSC 1 instrument was purchased in 2009 from Mettler-Toledo and has a micro-balance and a thermocouple sensor to simultaneously measures heat flow in addition to weight change as a function of temperature.
Key Features:
Sensitivity detected: – microgram resolution (~2 microgram) over the whole measurement range
Efficient automation: most reliable sample robot for high sample throughput (load up to 32 samples)
Broad temperature scale: analyze samples from ambient to 1100 °C
DSC heat flow measurement: for simultaneous detection of thermal events using a single thermocouple
Gas controller: air and nitrogen gases are available. Other gases may be included after consulting with facility manager.
Fees and Policies
UT Users: $19/hour
Higher Education/State Agencies: $58/hour
Corporate/External Users: $57/hour
To become a new user of this facility, please read the Instrument Reservation Information page. If you are already a user you can make a reservation in FBS.