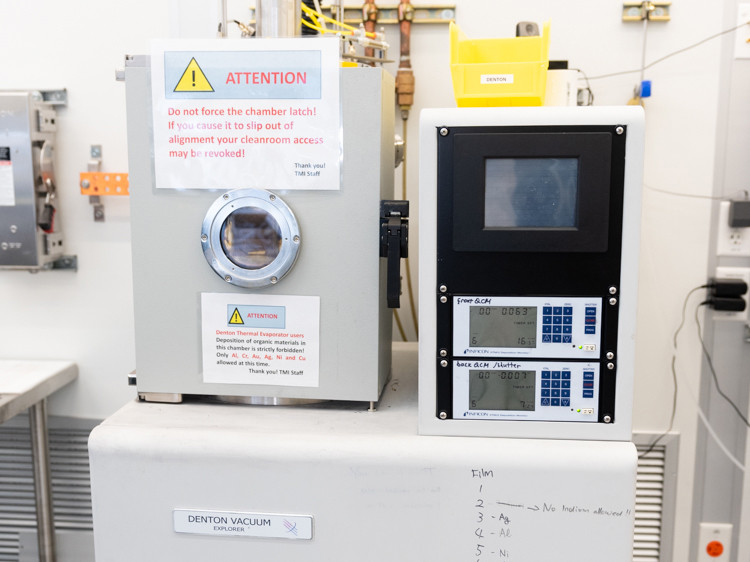 Equipment Type:
Cleanroom Instrumentation
Thin Film Fabrication
Information the Equipment Can Provide
The Denton this film deposition system can be used to thermally deposit up to four metals sequentially and is equipped with sample rotation control. The system is equipped with 4 sources: 2 for boats and 2 for wire materials.
Allowed Materials: Cr, Au, Al, Cu, Ag and Ni.
Indium or any lower melting materials, including organics are not allowed in this chamber.
Please download and read the Standard Operating Procedure (SOP) for this equipment before use.
Fees and Policies
UT Users: $31/hour
Higher Education/State Agencies: $54/hour
Corporate/External Users: $46/hour
To become a new user of this facility, please read the Instrument Reservation Information page. If you are already a user you can make a reservation in FBS.
To become a user of this instrument you must first complete the Cleanroom Safety Class. Please contact the facility manager to schedule a training session.