Newsletter
The Texas Materials Institute newsletter is produced and distributed annually and highlights research accomplishments, faculty developments, and student accolades from the academic year.
2020
John B. Goodenough wins the Nobel Prize.
Breaking ground on the new Gary L. Thomas Energy Engineering Building.
TMI launches a new TEM facility.
2019
A rose helps faculty develop a new way to collect and purify water.
Outreach efforts through UT Austin Girl Day, Alice in Wonderland Program, and GREAT program.
TMI purchases new Electron Microscopy System.
2018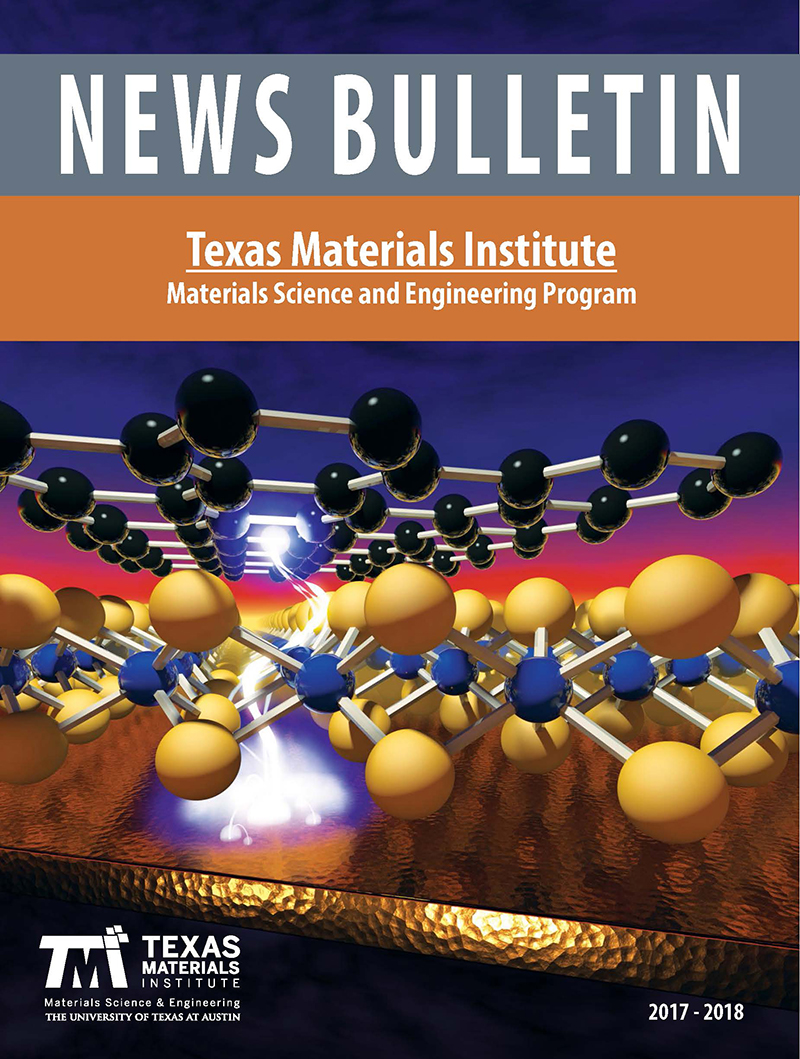 Ultra-thin memory storage device paves the way for more powerful computing.
MS&E program develops the first ever minor program for undergraduates in the Cockrell School of Engineering.
MRSEC launches a training program for K-5 educators.
TMI acquires new JEOL-TEM.
2017
TMI moves to new state-of-the-art engineering building.
NSF MRSEC grant awarded to launch $15.6 million center for materials research.
New SAXS equipment introduced to TMI.
Center for Nano and Molecular Science merges with TMI.
2016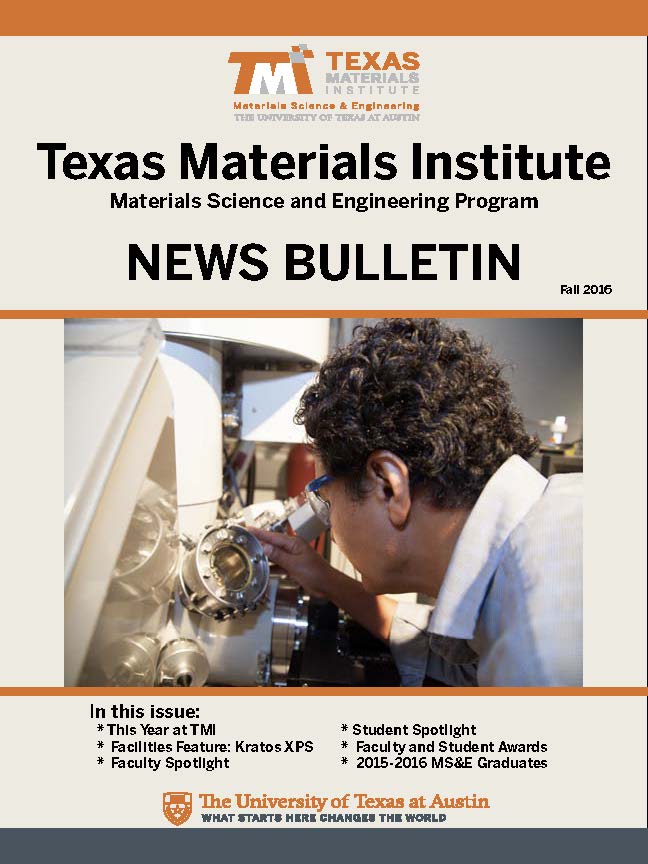 TMI: Our year in review.
Surface Analysis Laboratory at TMI: Kratos XPS
Faculty and student spotlight and awards.