TMI Postdoc Zilong Wu Receives Baxter Young Investigator Award
August 24, 2020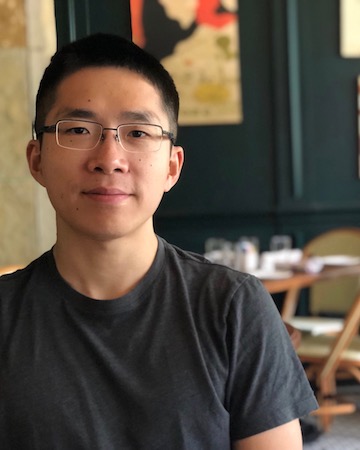 Zilong Wu, a postdoctoral scholar in Dr. Yuebing Zheng's research group and a former Materials Science and Engineering Ph.D. student, received the 2020 Baxter Young Investigator Award. He will be honored at an awards ceremony hosted by Baxter on Novermber 12, 2020.
Baxter's Young Investigator Awards Program was developed to stimulate and reward research that can be directly used for critical care therapies and the development of medical products that save and sustain patients' lives.
Zilong's current research focuses on developing intelligent nanophotonic platforms for advanced 3D nanomanufacturing, as well as opto-fluidic devices for point-of-care biomedical detection and in situ probing of life-related molecules in space exploration.
If you would like to read more about the research being done in Dr. Yuebing Zheng's reseach group, please see their website here.