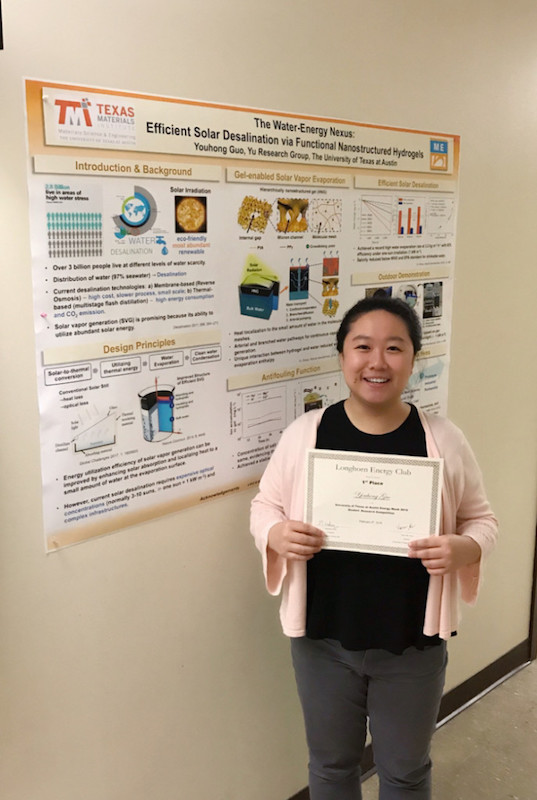 Texas Materials Institute and the MS&E Graduate Program is proud to announce that Ph.D. candidate Youhong Guo has recently been awarded first place for the presentation of her research poster during UT Austin 2019 Energy Week. Youhong took home this top honor in the Environmental Sustainability category at the Student Research Poster Competition hosted by Longhorn Energy Club.
UT Energy Week, now in its fifth year, is organized by the student-run Longhorn Energy Club in collaboration with the university's Energy Institute, and is supported by the KBH Center for Energy, Law & Business, and the McCombs Energy Initiative, along with schools and colleges engaged in energy-related research across the UT campus. To promote the development of energy research in the academic community, UT Energy Week allows for full-time undergraduate and graduate students to participate in the interdisciplinary research poster competition.
Please help us congratulate Youhong on this accomplishment! You can read more about Longhorn Energy Club and UT Energy Week here. To learn more about Youhong's research within Dr. Guihua Yu's group, please see their website here.